Class 3 Straight Truck License Has Great Value
Class 3 (Straight Truck)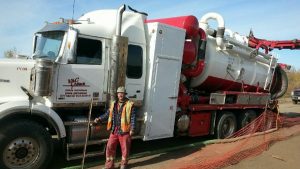 In BC, a Class 3 vehicle is usually 3 axles, with a tandem axle at the rear. A Class 3 licence can present the applicant with a wealth of different opportunities such as general freight trucks, fire trucks or dump trucks are the more recognizable Class 3 vehicles on our roads.
Local municipalities and transport companies use a number of specialty trucks, such as concrete pumpers and cement trucks. Others are flat decks equipped with hoists used by local lumber companies, tanker trucks are used to suck debris and refuge out of storms drains, and refrigeration trucks used for local food deliveries.
What is attractive for most is that the work done by Class 3 vehicles is local. Drivers operate these vehicles within a 2-300km radius of their home terminal, usually for local pickup & drop work.
Class 3 Driver Training
What is attractive for most is that the work done by Class 3 vehicles is local.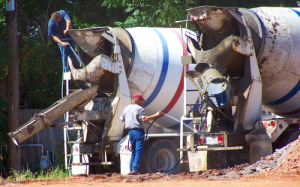 In 2013, Gerry came to Extreme Professional Driver Training to earn a Class 3 licence. After many years of working in construction and maintenance, Jerry's employment situation changed and was no longer in line with his goals for the future.
He sought to change. Jerry signed up for a course to earn his Class 3 licence. After doing research into the industry he learned that opportunities were available in Canada's north.
During his time at Extreme Professional Driver Training Inc., he worked with Marion. She was a qualified and experienced instructor. She too had worked in Canada's north where Gerry had an aspiration of working there too. Marion's work experience provided tremendous insights that proved valuable for Gerry's aspiration in the north.
As an instructor and teacher, Gerry felt that Marion was patient. As well, she provided a comfortable and safe environment for him to learn. At one and the same time, Marion challenged Gerry, encouraging him to learn. Through this process, Gerry's confidence increased, thus successfully preparing him for the ICBC test.
Working as a Vacuum Truck Driver
More importantly, Marion taught Gerry skills and abilities that allowed him to meet the rigors and challenges the job itself presented.
Since obtaining his class three in 2013, Gerry has been employed with a vacuum truck company in Alberta's north. The company recognized his strong desire to improve and be a better driver. As a result of his desire to learn, Gerry has become a great asset to the company for which he works. Consequently, the company has assigned him bigger and bigger units. Gerry is now operating a tridem Western Star with a sleeper and complete vacuum unit.
Like Gerry and Kirk, many of Extreme Pro's students earn a Class 3 licence, advancing onto a valuable and challenging career. They work as firefighters, in Canada's north as vac truck operators, or doing local P&D (pick up and drop) work. At a later date, after gaining experience and skill operating a larger vehicle, some return to Extreme Professional Driver Training to earn their Class 1 licence.