Call Now to Start Your New Career 1-877-869-1891
Qualified Professional Class One Drivers continue to be in high demand. If you are looking for a new career with competitive wages, and like driving, the prospects for you as a Professional Driver have rarely been better!
Continual Intake
We take new students on a continuous basis so you can start your training immediately. No waiting means you can start earning money sooner.
High Average Salary
The average wage for a BC transport truck driver
(NOC 73300)
is $27 per hour as of November 2022 according to Job Bank GC. Nationwide, truck drivers earn an average of $24 per hour.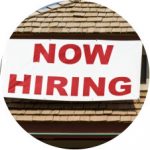 Rising Demand for Truck Drivers
The 2021 WorkBC Labour Market Outlook forecasts 14,000 job openings in BC Trucking over the next decade. In fact, 10,000 of these openings will be driven by the need to replace retiring drivers.
Considering a Career Change
A career as a commercial vehicle operator is a perfect opportunity for a career change whether you are in your twenties or a senior citizen.
One-on-One Instruction
We provide one-on-one instructor to student training on-the-road so you don't have to worry about splitting your training with anyone else.
Licensed and Experienced
Extreme Professional Driver Training Instructors have undergone training to become licensed by ICBC and have years of real life experience to help prepare you for your new career as a professional driver..
Latest Model Equipment
The trucks, trailers and buses you train on at Extreme Pro Driver Training will prepare you for a job in the commercial driving industry.
Extreme Pro is proud to partner with Arrow Transportation Systems Inc., a leader in developing service-focused transportation solutions, in providing our students the opportunity to be accepted into a mentorship to further their skills with on-the-job experience in a fast – growing industry.
Arrow works with a broad range of customers, hauling a wider variety of products and expanding its presence throughout Canada and the United States,
GET YOUR CAREER STARTED
Fill out the form to get your new career started!