Road Test Day: 9 Tips & Techniques for the Day of…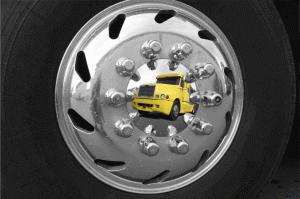 Practice in the week or so leading up to your road test.
Do NOT study or read the day of your road test.
Get as much sleep as you can the night before the road test.
Eat a good meal an hour or so before your road test.
Do a pre-trip inspection on your vehicle prior to the road test.

Vehicle relatively clean – no fast food wrappers in the footwells.
No pets in the vehicle – leave Woofy or Whiskers at home.
Adequate fuel for the trip.
Lights:

Headlights;
Parking & clearance lights;
Signals;
Brake lights all work.
Licence plates (front & rear) with valid insurance.
Horn.
Doors open & close from inside & out.
Glass & mirrors are clean – a huge portion of any road test is observation.

Know the hand signals for a car or motorcycle test.
Wear and have appropriate apparel.

Motorcycle – protective gear & helmet.
Car – comfortable clothing and shoes with a low heel.
Bus or Truck – coveralls, gloves, safety gear.

Remember to breathe.
Bring the required paperwork:

Licence
A secondary piece of identification
Money for licencing fees.

Be sure to use the bathroom before your test.
GOOD LUCK!!
What is your road test story?